Über
I am bright, talented, ambitious and self-motivated web designer. I have proven ability of designing
projects from inception through production to final delivery, ensuring that all work is
effective, appropriate and delivered within agreed timeframes and formats.
I am Innovative, highly creative and good at thinking 'out of the box'.
Highly organized and able to prioritize own work schedule, also able to work within brand and design guidelines. Creative flair and good color sense.
Land: Serbien.
Mitglied seit: 23. September 2016
Bewertungen
"Great design, great designer. Very easy to work with! The design was amazing!"
Ryan Bradley - IntechVantage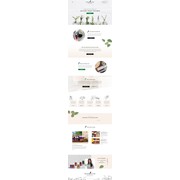 "Alexandra was such a pleasure to work with. She worked hard to understand my vision, helping me through the creative process. She was very communicative and friendly, always responding to me when I needed something new. I definitely recommend her as a d..."
Unbekannter Kunde
"Aleksandra is amazing! Her designs were love at first sight! She read my brief thoroughly and took everything I wrote into consideration down to the small details and created exactly what I had envisioned! Truly magical! She's a pleasure to work with as..."
FleetwoodMac