Über
Experienced Freelance Illustrator and member of Illustrators Club, Romania. Skilled in Illustration, Graphic Design and Adobe Creative Suite with a Master of Arts - MA focused in Graphic Arts from National University of Arts Bucharest.
Land: Rumänien.
Mitglied seit: 24. März 2021
Bewertungen
"Maria was so patient with me and took the time to get every detail exactly like we needed for our design. Highly recommend!"
TributeClothingCo
vor 2 Monate bewertet
Maria Costake
vor 2 Monate reagiert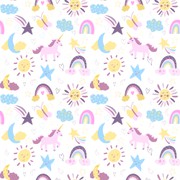 "Working with Maria was an absolute pleasure, she is very talented, responsive and creates the most beautiful illustrations. We will certainly be working with her on future projects."
Unbekannter Kunde
vor 3 Monate bewertet
Maria Costake
vor 3 Monate reagiert
"Maria is a super talented artist who nailed my brief of creating a Beatrix Potter style illustration. I really enjoyed working with her because of the lovely work she did and the prompt and courteous communication we had. Maria was very quick in address..."
Nckbrbr
vor 3 Monate bewertet
Maria Costake
vor 3 Monate reagiert