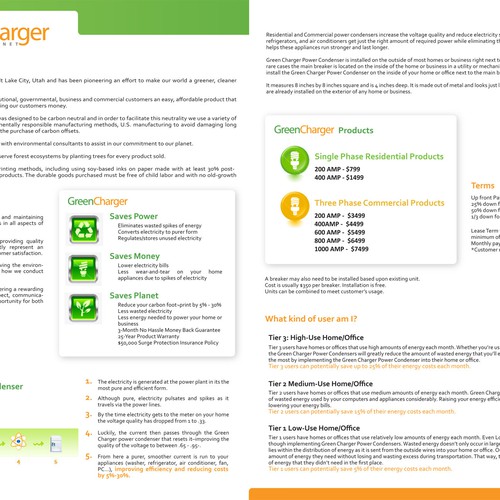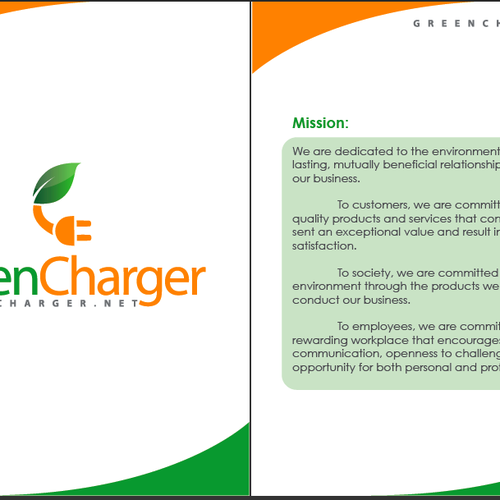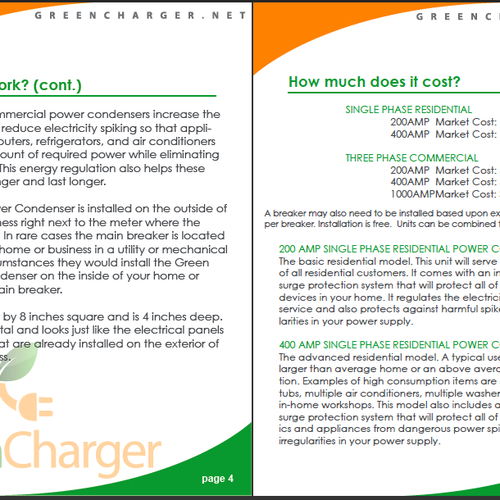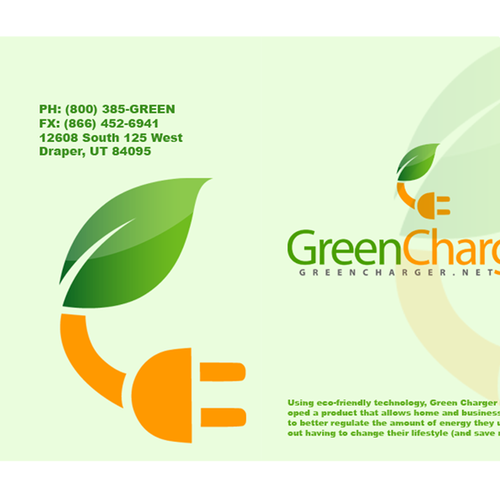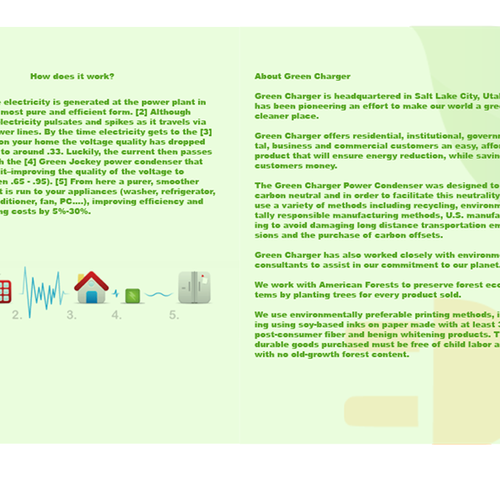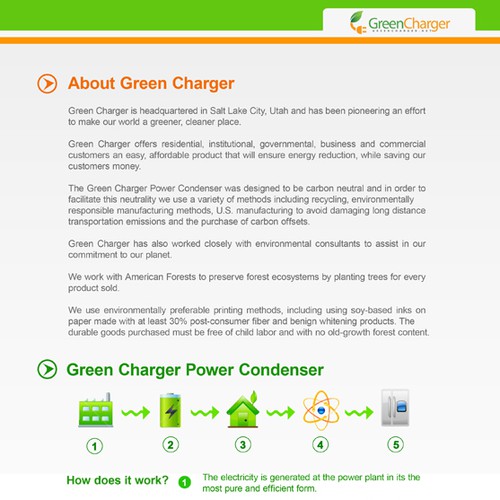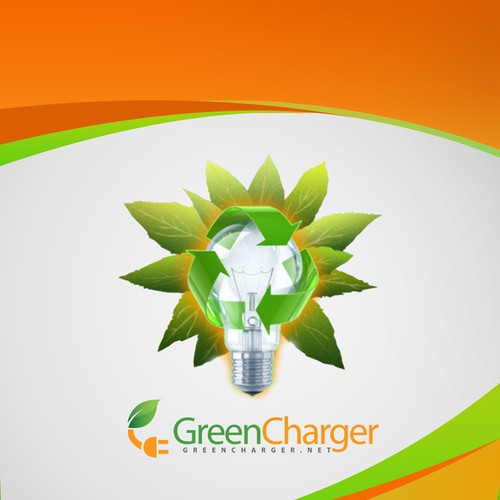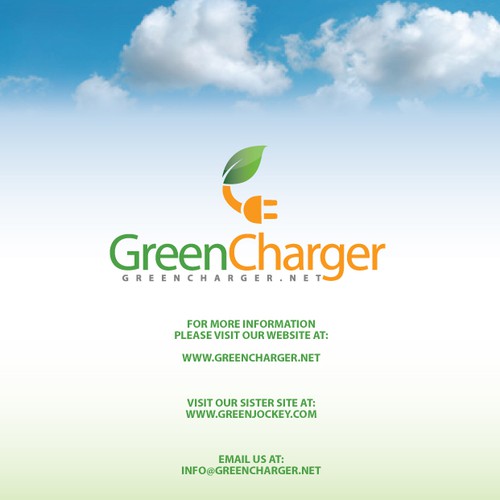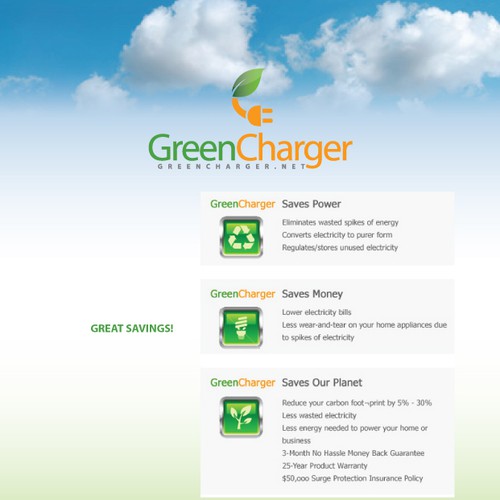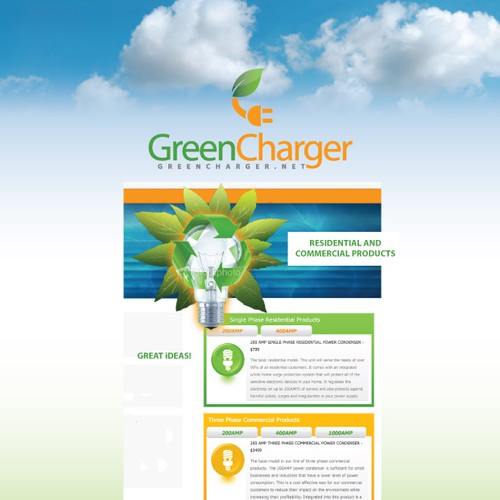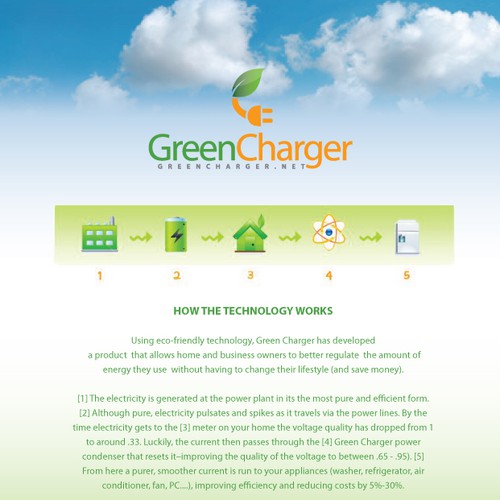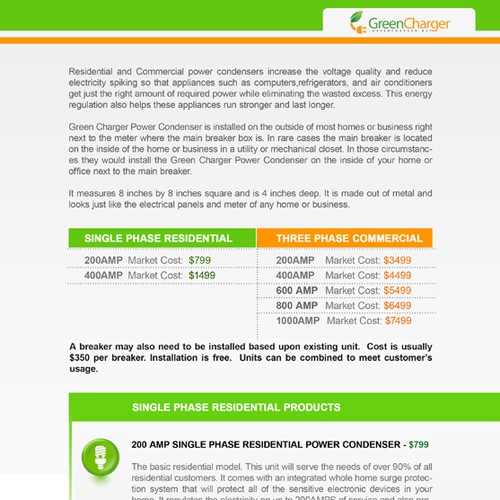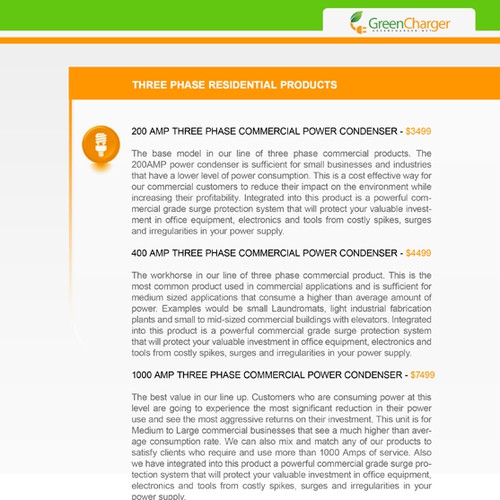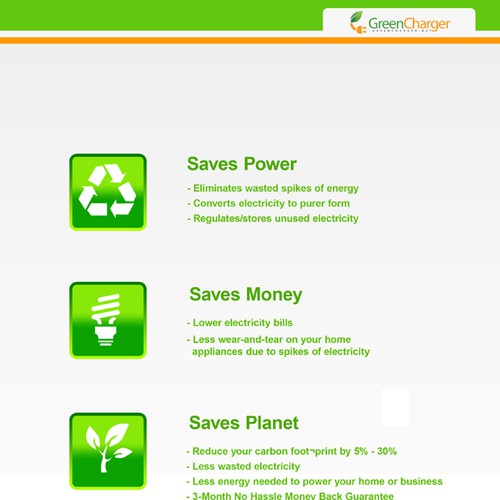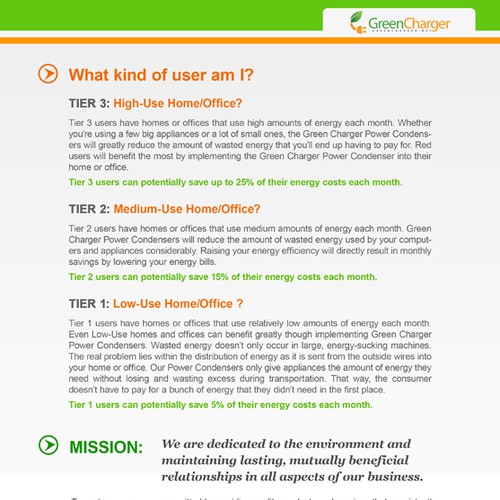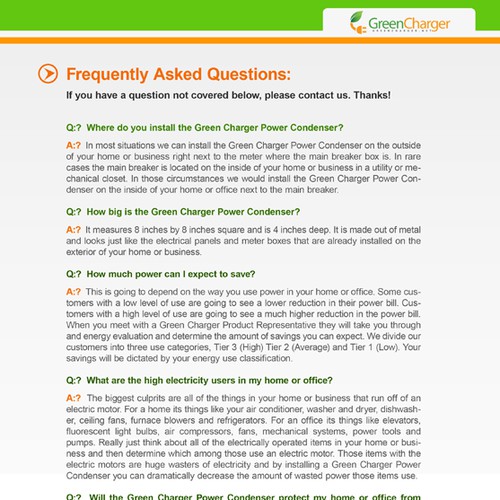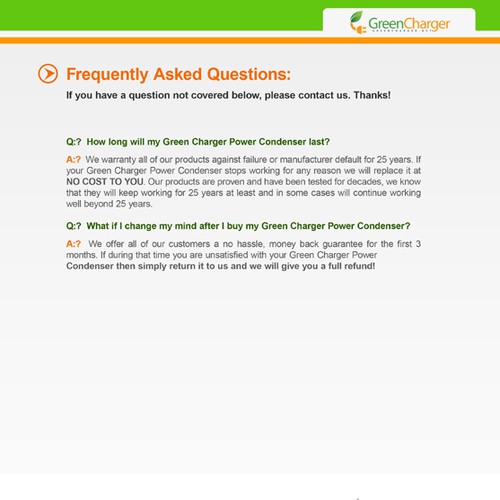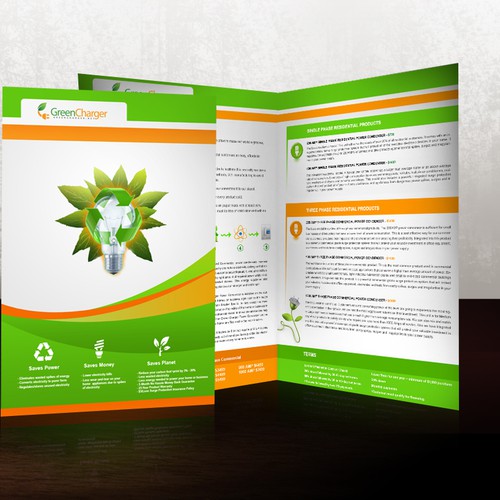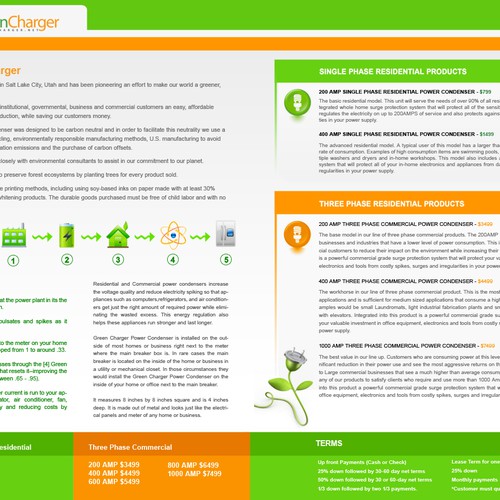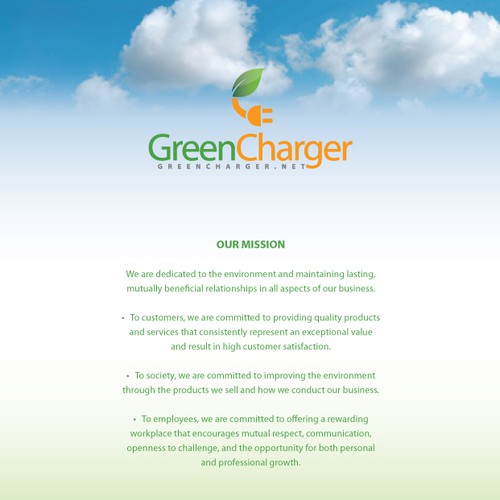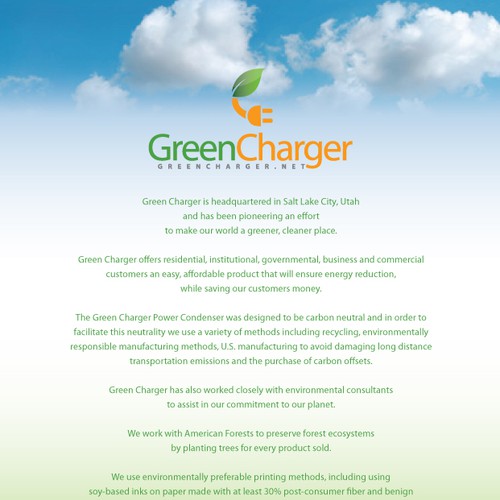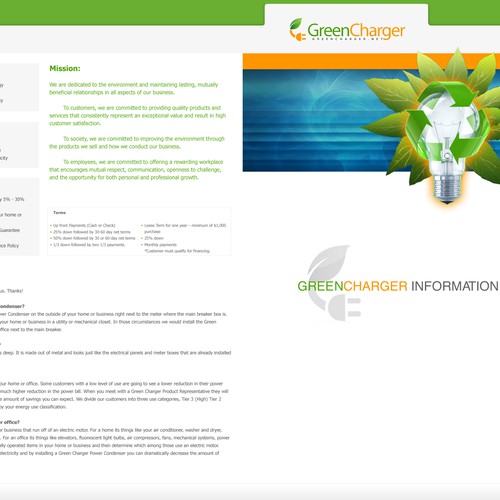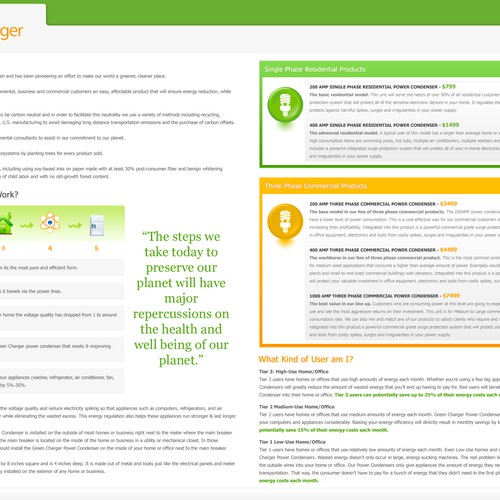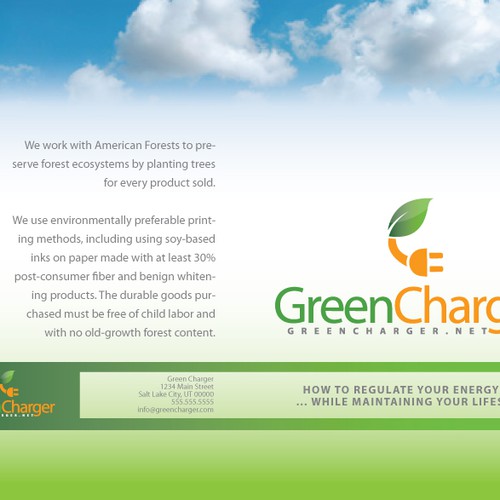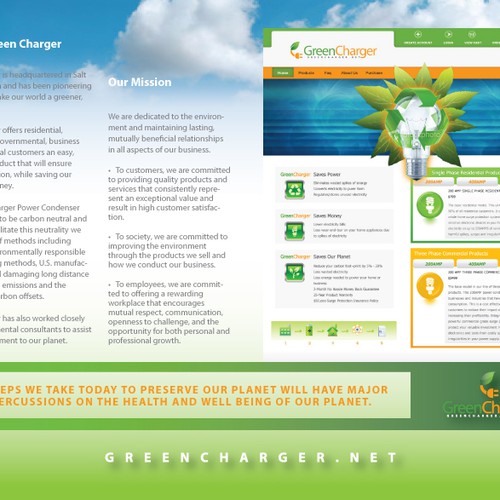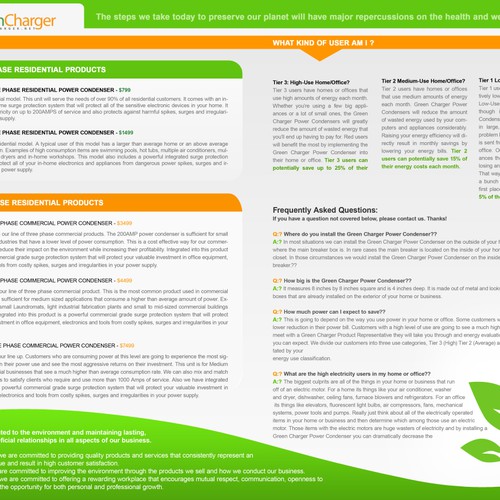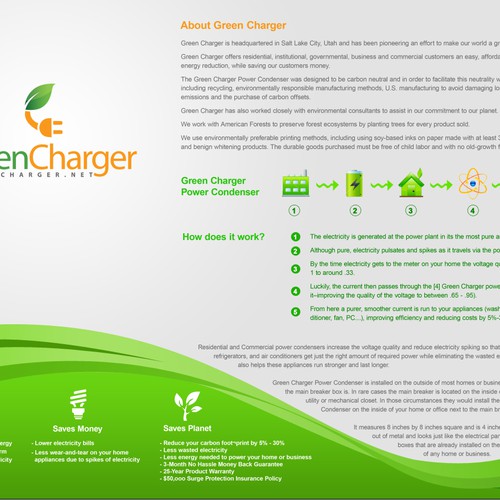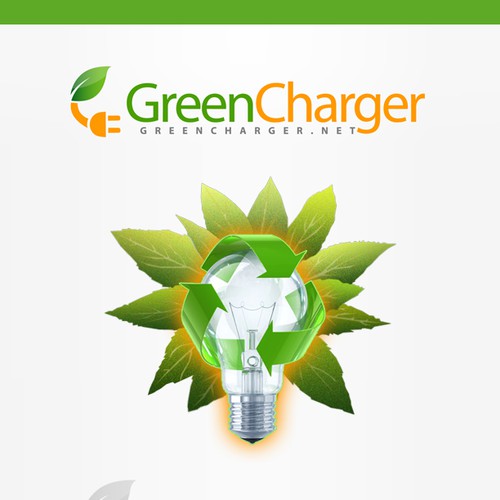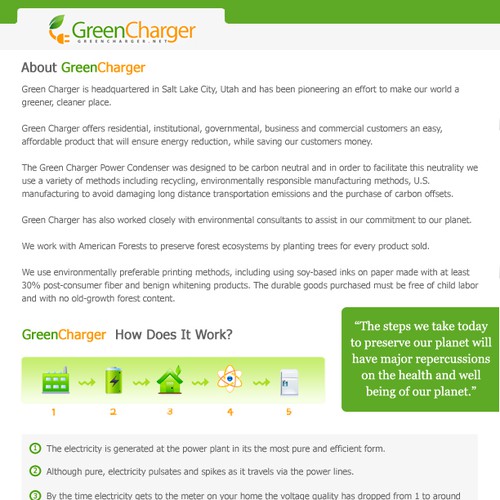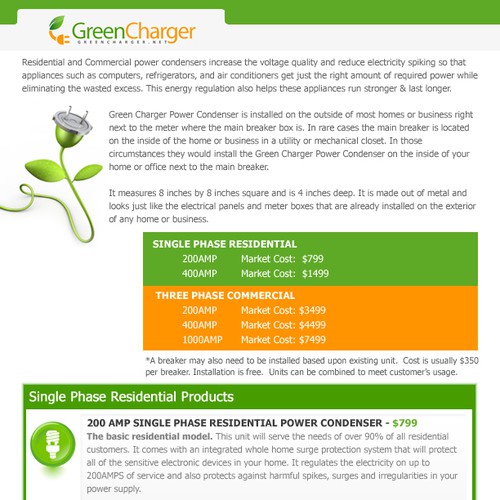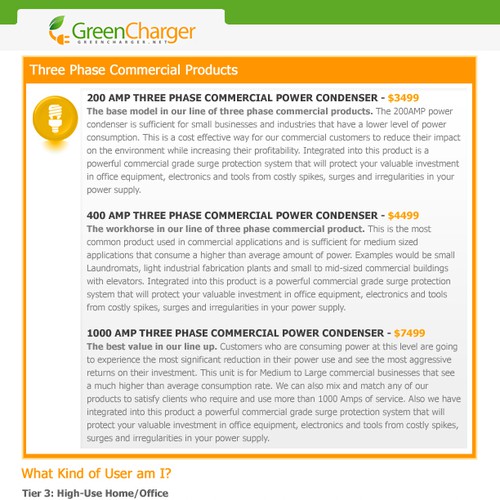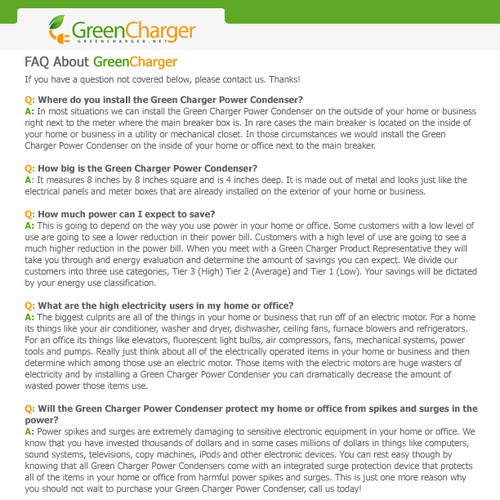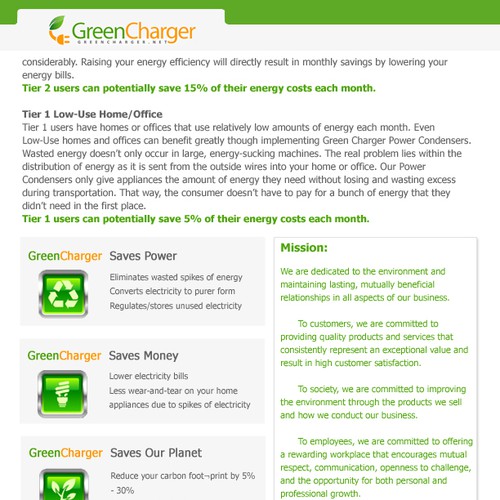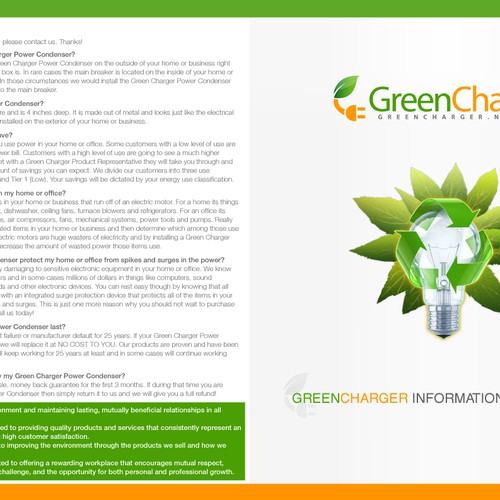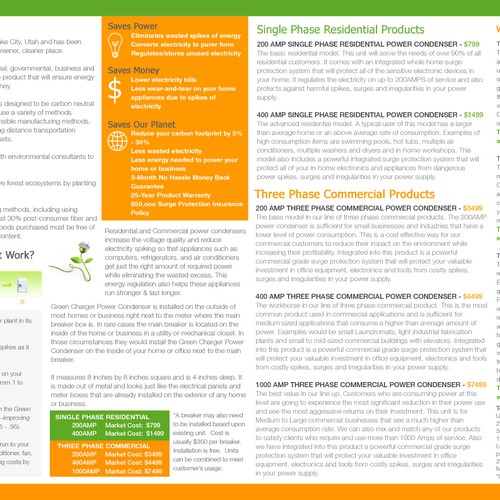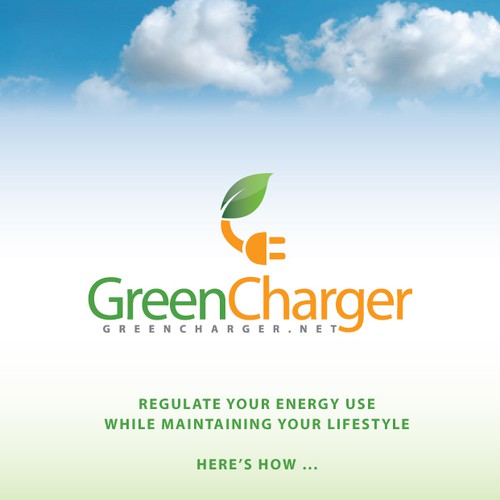 Wie Wazi Web das erste print- oder verpackungsdesign Abenteuer antrat
Firmenname
Green Charger (greencharger.net)
Überblick
Using eco-friendly technology, Green Charger has developed a product that allows home and business owners to better regulate the amount of energy they use without having to change their lifestyle (and save money).
How the Technology Works
[1] The electricity is generated at the power plant in its the most pure and efficient form. [2] Although pure, electricity pulsates and spikes as it travels via the power lines. By the time electricity gets to the [3] meter on your home the voltage quality has dropped from 1 to around .33. Luckily, the current then passes through the [4] Green Charger power condenser that resets it–improving the quality of the voltage to between .65 - .95). [5] From here a purer, smoother current is run to your appliances (washer, refrigerator, air conditioner, fan, PC....), improving efficiency and reducing costs by 5%-30%.
See our sister company's site at: http://www.greenjockey.com
Erzählen Sie uns, wer Sie sind und wen Sie erreichen wollen?
Everyone that pays for electricity. Home Owners , business owners, etc.
Anforderungen
Our sister company is at http://www.greenjockey.com.
Feel free to look at this site for inspiration.
See attached file for content / pricing etc.
I have also attached the Logo that needs to be on the brochure as well.
Other than that, we are leaving it up to you on how to present the content.
Our client is chomping at the bit on this one, so please don't wait to submit your design.
Kostenlose Features
Offener Wettbewerb

Fast-Tracked
Dateiformate der finalen Designs
Wir haben ähnliche Wettbewerbe gefunden, die Ihnen gefallen könnten