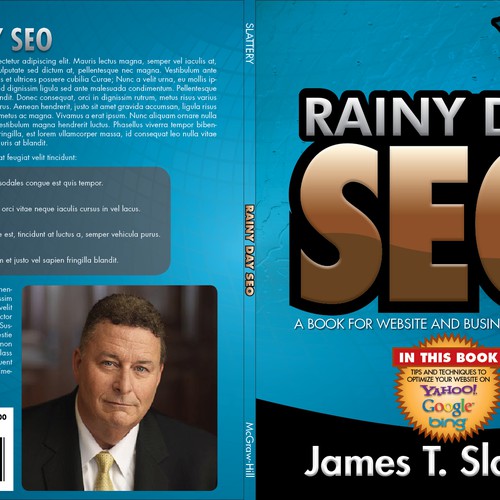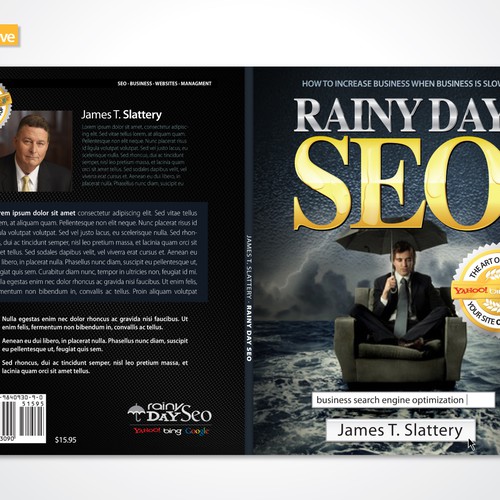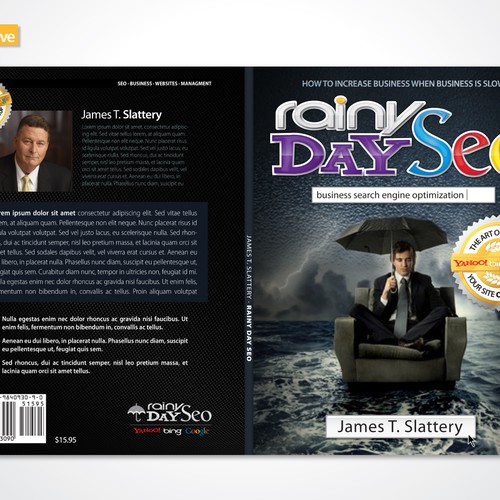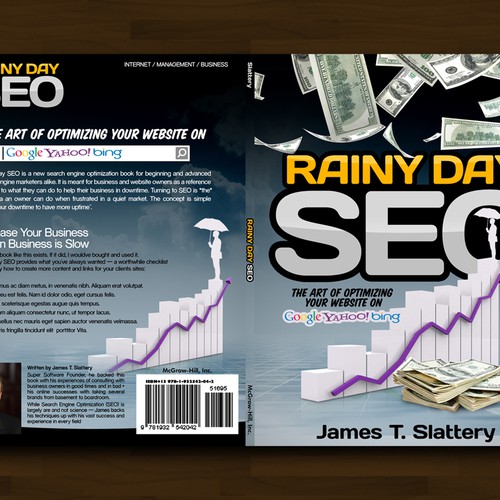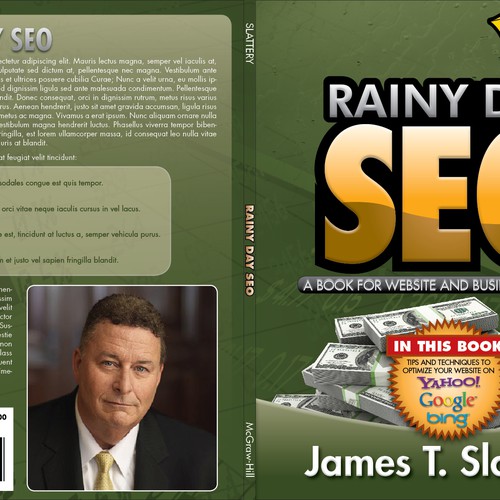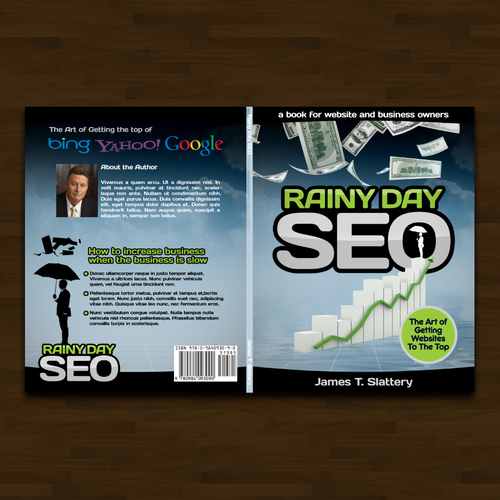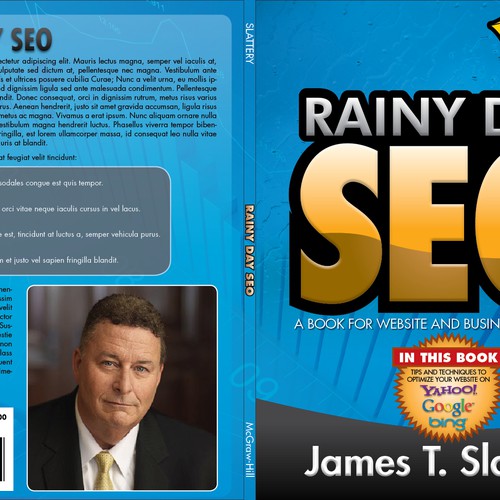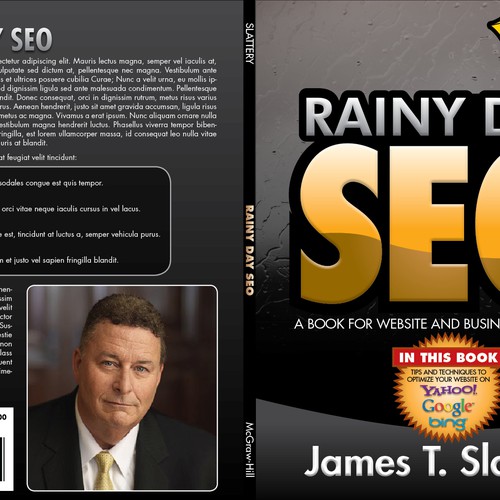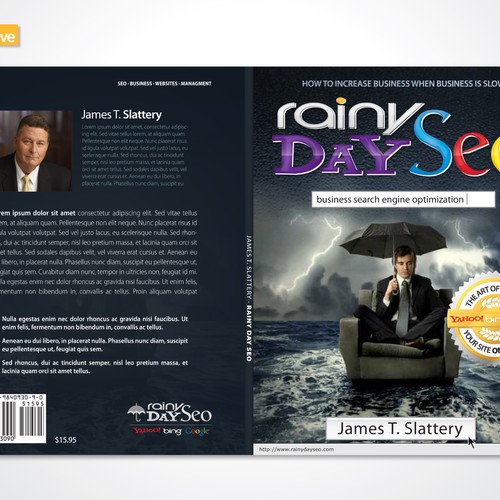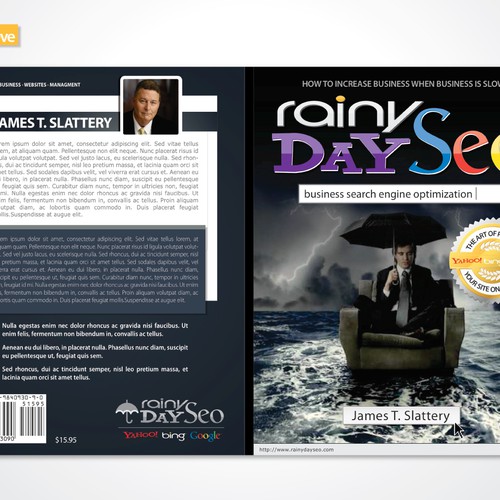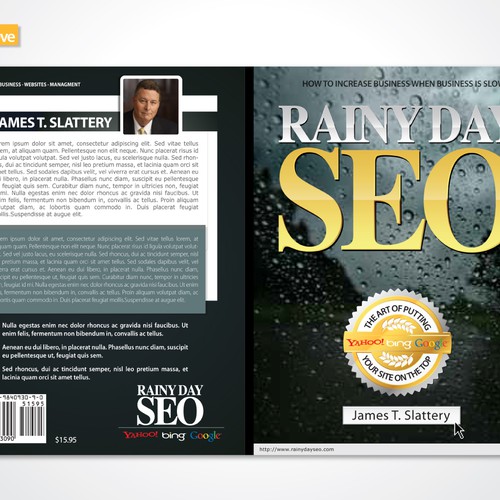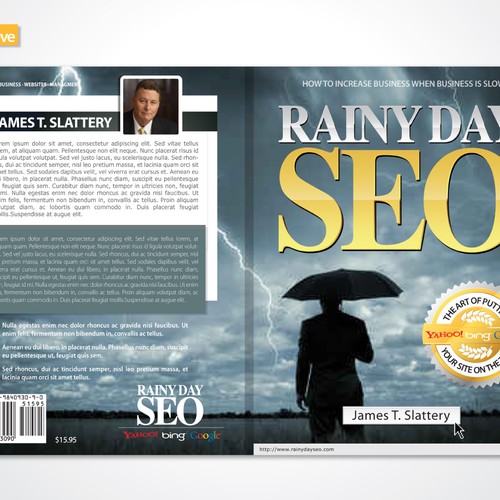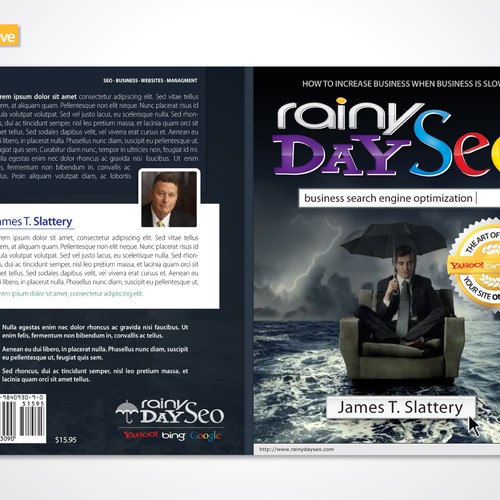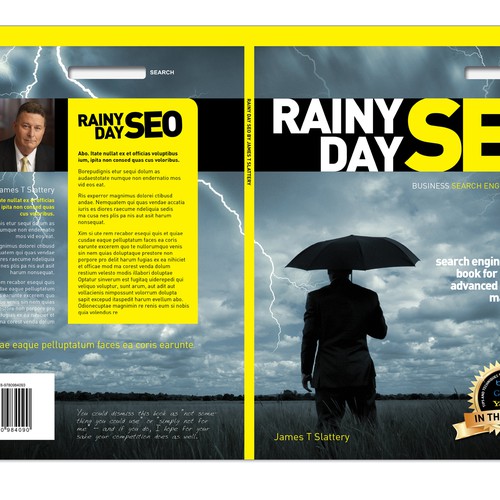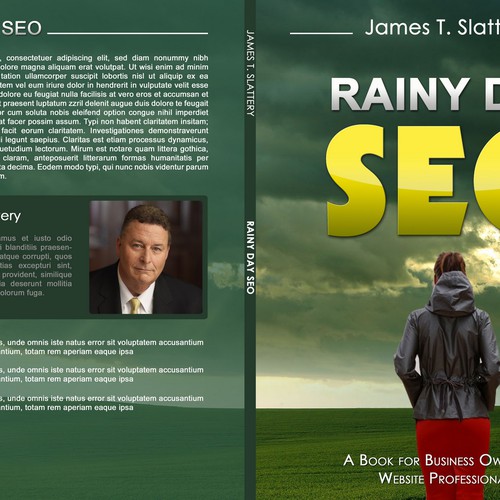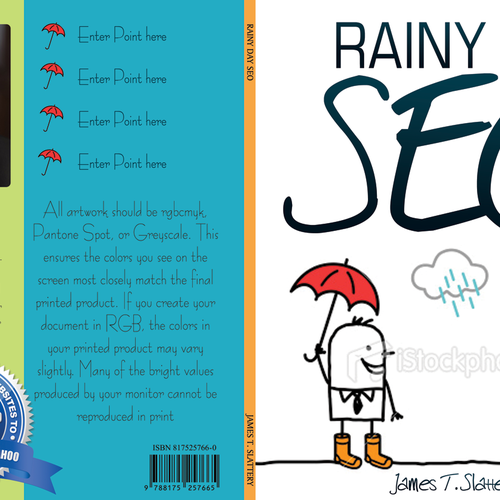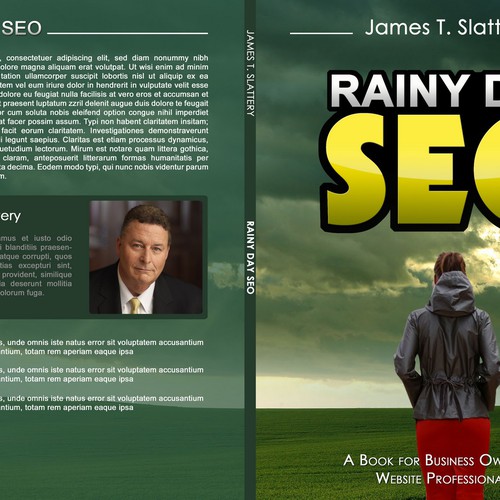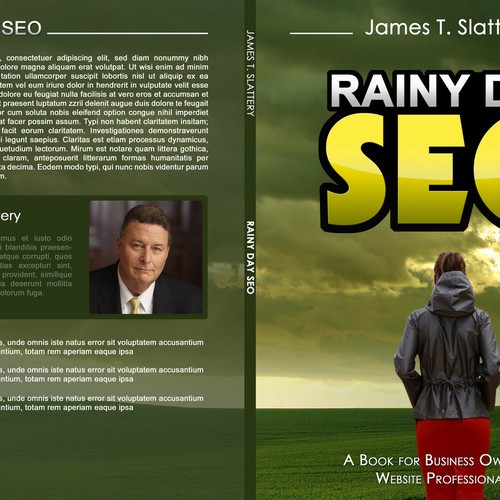 Wie slattzo2000 das erste print- oder verpackungsdesign Abenteuer antrat
Überblick
RAINY DAY SEO is a book on search engine optimization (the art of getting websites "to the top" of google, yahoo, and bing).
Basically - its a book on how to increase business when business is slow (by using the search engines).
This book is undergoing a MAJOR release from a BIG publisher and as such needs a great cover that makes people want to buy it.
Erzählen Sie uns, wer Sie sind und wen Sie erreichen wollen?
* Business Owners
* Website Professionals (Designers, Web Developers, etc)
Anforderungen
SIZE:
8.5x11 -- front & back covers with .25 spine. Front cover should have title "RAINY DAY SEO by James T. Slattery" and look "book-store-ready" (optional: shield icon/graphic ). We think the text of title should be "web2.0" styled Back cover should have space for "sales text & bullet points" & author pic + info (James T. Slattery).
DESIGN / CONCEPT:
Make it look professional but very "buyable" -- something both webdesigners and business owners would want to buy to help their business.
We're open to ANY ideas that look professional and pull in the prospective book buyer. spell "seo" with water from raindrops or use three umbrellas to represent "google, yahoo and bing" -- whatever conveys the concept of helping your business via the search engines.
THIS CONTEST IS OPEN TO YOUR DESIGN CREATIVITY
(Mentioned above: shield : http://99designs.com/other-design-t…ntries/177 )
(Mentioned above: web2.0 title/background styling: http://www.rainydayseo.com/wp-conte…0/sick.jpg )
Bezahlte Features
Gesonderte Auflistung

Promotion in Twitter
Kostenlose Features
Offener Wettbewerb

Fast-Tracked
Dateiformate der finalen Designs
Wir haben ähnliche Wettbewerbe gefunden, die Ihnen gefallen könnten