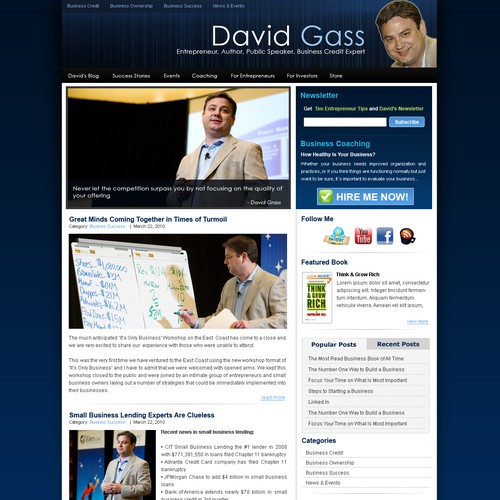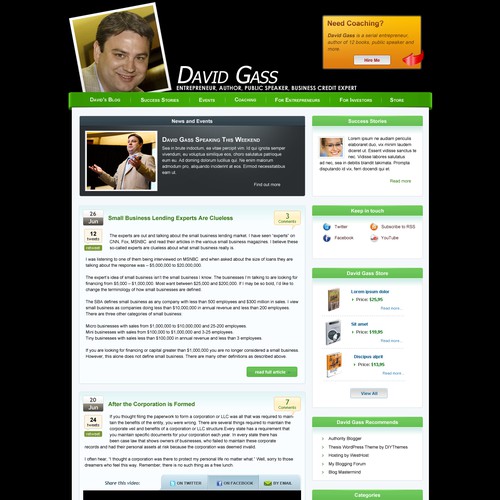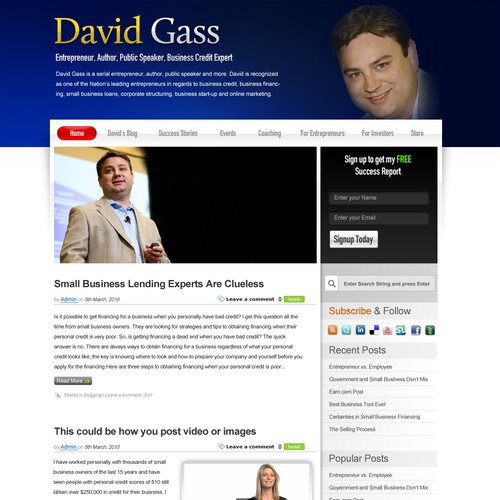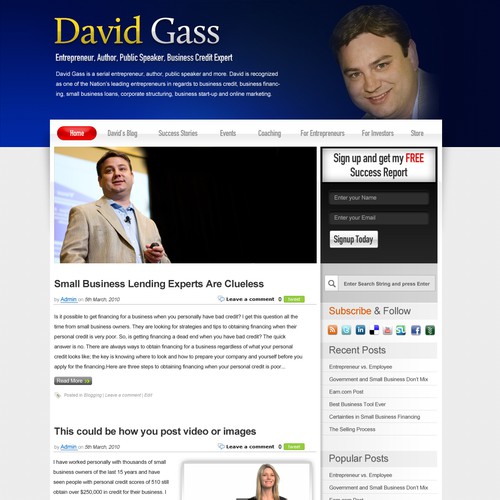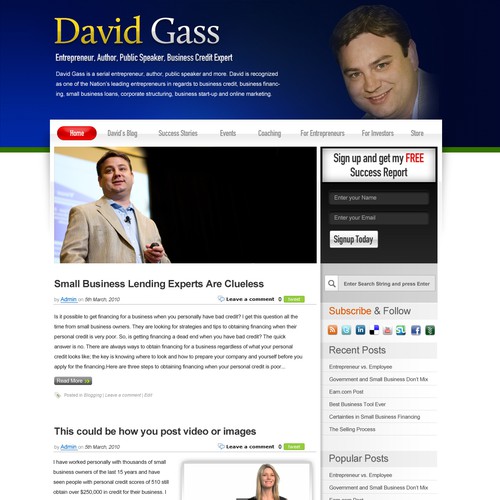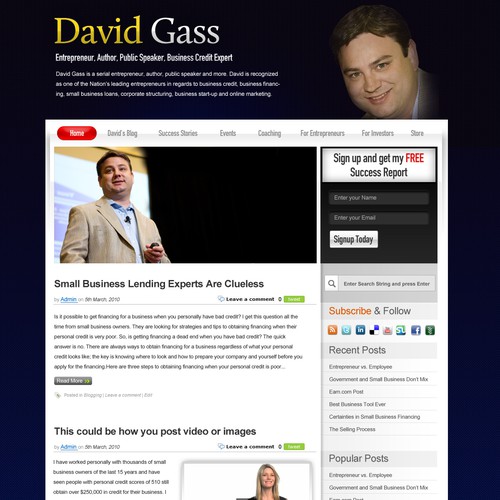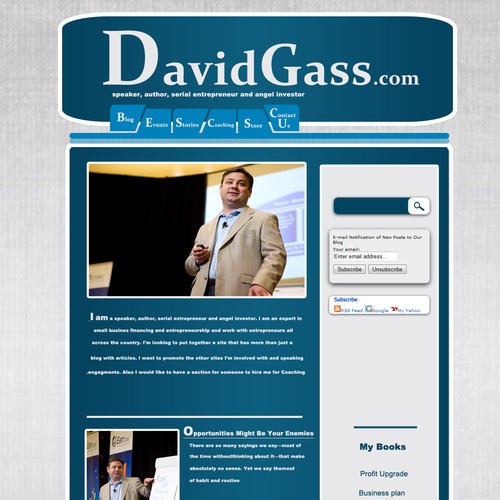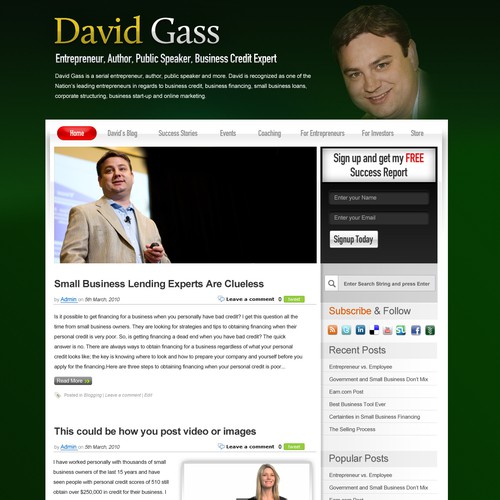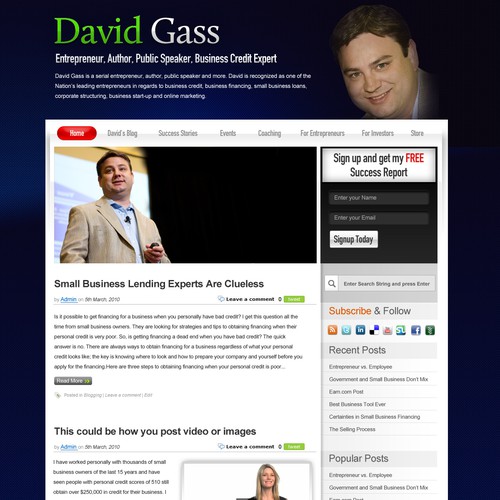 Wie DavidGass das erste individueller wettbewerb für wordpress tempate Abenteuer antrat
Überblick
I am a speaker, author, serial entrepreneur and angel investor. I am an expert in small busines financing and entrepreneurship and work with entrepreneurs all across the country. I'm looking to put together a site that has more than just a blog with articles. I want to promote the other sites I'm involved with and speaking engagments. Also I would like to have a section for someone to hire me for Coaching.
Erzählen Sie uns, wer Sie sind und wen Sie erreichen wollen?
Small Business Owners, Entrepreneurs and those looking to start a business.
Anforderungen
Some examples of sites that have similiar navigation to what I'm looking for are bradsugars.com; harveker.com , keystothevault.com
I am also an author with 12 books and would like to have a section promoting these items.
The main sections of the site (nav) would be:
David's Blog
Success Stories
Events
Coaching
For Entrepreneurs
For Investors
Store
The colors I like are Dark Green, Dark Blue. Go to http://www.Earn.com and I like the look and feel of this site as an example.
I have provided some pictures of myself for using in the design if you think it looks good. I don't have to have my picture but it appears that everyone else in this category does.
Of the pictures below I like dgpic.jpg the most.
Kostenlose Features
Offener Wettbewerb

Gewinngarantie

Fast-Tracked
Wir haben ähnliche Wettbewerbe gefunden, die Ihnen gefallen könnten